Boost Your Digital Adoption with Our Services
As the world becomes increasingly digitized, businesses must adapt to stay competitive. This is especially true in Canada, where the government has launched the Canada Digital Adoption Program to help small and medium-sized enterprises (SMEs) grow and succeed in the digital economy.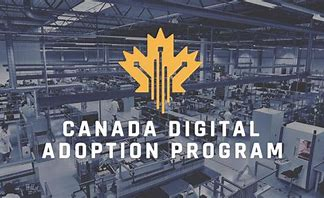 At our information company, we are proud to offer services that can help SMEs take advantage of this program and boost their digital adoption. Our services include:
Digital Strategy Consulting We work with SMEs to understand their unique needs and goals, and develop a customized digital strategy to help them achieve success. We provide guidance on everything from website development and social media management to e-commerce solutions and cybersecurity.
Training and Education We believe that education is key to digital adoption, which is why we offer a range of training programs and resources to help SMEs build their digital skills. Our offerings include webinars, workshops, and online courses covering everything from digital marketing to cloud computing.
Data Analysis and Insights Data is essential to understanding customer behavior and making informed business decisions. We offer data analysis and insights services to help SMEs gain a deeper understanding of their customers and optimize their digital strategies.
Technical Support We understand that technology can be complex and overwhelming, which is why we provide technical support to help SMEs overcome any challenges they may face. Our team of experts is available to provide assistance with everything from software installation to troubleshooting.
By offering these services, we are committed to helping SMEs in Canada successfully navigate the digital landscape and thrive in the digital economy. We believe that digital adoption is key to the success of any business, and we are excited to be a part of this important initiative.
If you are an SME looking to boost your digital adoption, we invite you to contact us today to learn more about how our services can help you achieve your goals. With our expertise and guidance, you can take advantage of the Canada Digital Adoption Program and position your business for long-term success.